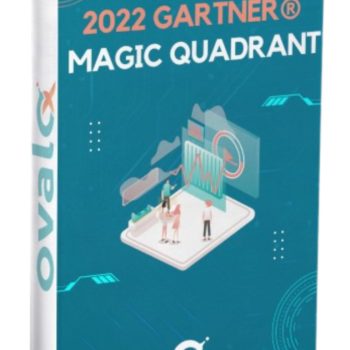 Introduction
Today's contact center executives are challenged to maintain compliance with a complex array of outbound dialing regulations instituted by the FTC and the FCC, such as Telemarketing Sales Rule (TSR), the national Do-Not-Call Registry (DNC), and the Telephone Consumer Protection Act (TCPA).
The following paper reviews TSR and DNC rules, and addresses the FCC's changes to the TCPA, effective as of October 16, 2013. It discusses new TCPA regulations for ATDS (automatic telephone dialing system) calls made to consumer cellular telephone numbers. And, this paper presents outbound dialing options available with NICE inContact's cloud contact center solution.
The intent of this paper is to educate and inform, not to provide legal advice or specific outbound calling guidance. NICE inContact understands that each contact center is ultimately responsible for regulatory compliance, and thus, must define its own risk profile and approach to outbound calling operations and campaign protocol.
Outbound Calling Regulations
Following is an overview of the FTC's Telemarketing Sales Rule (TSR), which includes the FCC's Do-Not-Call Registry, and the FCC's amended TCPA as of October 16, 2013. Please note that the overview does not cover all details and aspects of the regulations.
TSR guidelines are governing regulations designed to ensure that outbound call centers meet certain criteria, summarized in part below.
1. The Two-Second Rule: An agent must be available within two seconds of a consumer's live answer, or a recorded message stating the name and phone number of the caller must be played.
2. Abandonment: Sufficient time must be given for the consumer to answer the phone – 15 seconds or four rings. And, call abandonment cannot exceed three percent of all calls placed. Three percent abandonment must be calculated on a 30-day basis for each individual calling campaign; it may not be calculated across multiple campaigns.
3. Caller ID: Telemarketers must transmit their phone number to the consumers' caller ID. Outbound calling programs may not block their caller ID information.
4. Record Keeping: Businesses are required to keep records of calls and transactions for up to two years.
5. Unauthorized Billing: Telemarketers and sellers may not invoice through utility or mortgage accounts.
6. Prerecorded Messages or Robocalling: As of September 1, 2009, telemarketers need a signed, written agreement from a consumer before they may call with prerecorded telemarketing messages. This required written agreement supersedes the existence of an established business relationship. The law does not apply to purely informational prerecorded messages defined as appointment reminders, updates on prior sales transactions such as order status notifications, and recall notifications. Businesses that use robocalls must tell consumers at the beginning of messages how they can stop future calls, and must provide opt-out options.
7. National Do-Not-Call Registry (DNC): As of October 1, 2003, it became illegal for most telemarketers to call a number listed on the National Do-Not-Call Registry. DNC applies to any campaign, program, or plan to sell goods or services through intrastate and interstate phone calls.
DNC does not cover:
– Live agent calls from organizations with which consumers have an established business relationship
– Prerecorded calls made to consumers with which the calling company has prior written permission
– Calls which are not commercial in nature
– Calls by or on behalf of tax-exempt non-profit organizations